OUR

PRODUCTS

Our products have a wide range of applications, such as: special-purpose machinery, optical industry, laser technology, weapons technology, automotive industry, model making, mold and die making, medical technology.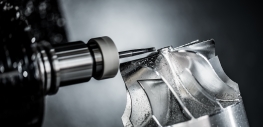 PRECISION

IN METAL

Our services include the milling of individual components, small batch parts and series parts from the following materials: aluminium, steels up to 67 HRC, stainless steels, brass and copper, high-temperature nickel-base alloy, titanium.
5-AXIS

MILLING

Compared to conventional milling techniques the simultaneous 5-axis milling has a number of advantages. Since no time-consuming rechucking is needed, production time is saved and the quality and quantity of the milled parts largely improved.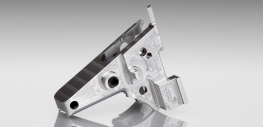 OUR

QUALITY

For quality assurance we use the Zeiss DuraMax CNC measuring machine to furnish evidence of maximum precision by test reports. It has got a scanning measuring head VAST XXT and uses the CALYPSO CNC program